Wild Rock
Full brand development
The Ballande Groupe engaged Hello Friday to develop a high-end consumer brand for their Southern Rock Lobster. Hello Friday created the Wild Rock name, brand and subsequent promotional materials.
Brand development
Photography
Website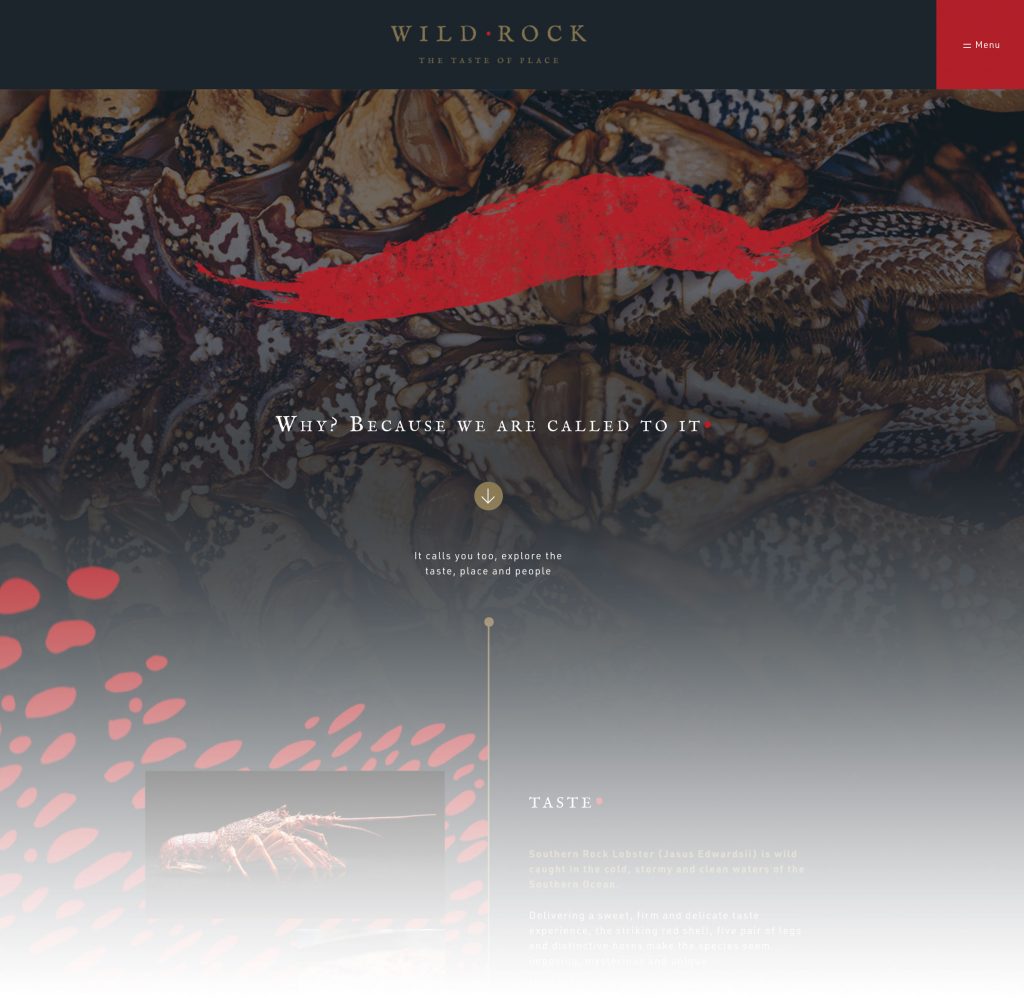 Website development
Hello Friday developed a elegant web solution for Wild Rock to further enhance the newly created branding. Featuring information on the taste, place and people of Wild Rock, the site is a professional touchpoint for this exciting brand.
Visit the site www.wildrock.com.au
Labelling
Hello Friday designed product labels for Wild Rock which showcase the fisherman who are involved in catching the prized Southern Rock Lobster for the brand.
A QR code enables the consumer to obtain more information.