PIEFA
Providing excellent agricultural education
The Primary Industries Education Foundation Australia (PIEFA) is a tripartite, not-for-profit company limited by guarantee, formed through the collaboration of the Australian Government, primary industries organisations and the education sector. Hello Friday has worked very closely with the Primary Industry Education Foundation of Australia on developing professional, high quality educational resources, producer videos and websites such as primezone.edu.au and careerharvest.com.au
Filming
Motion graphics
Website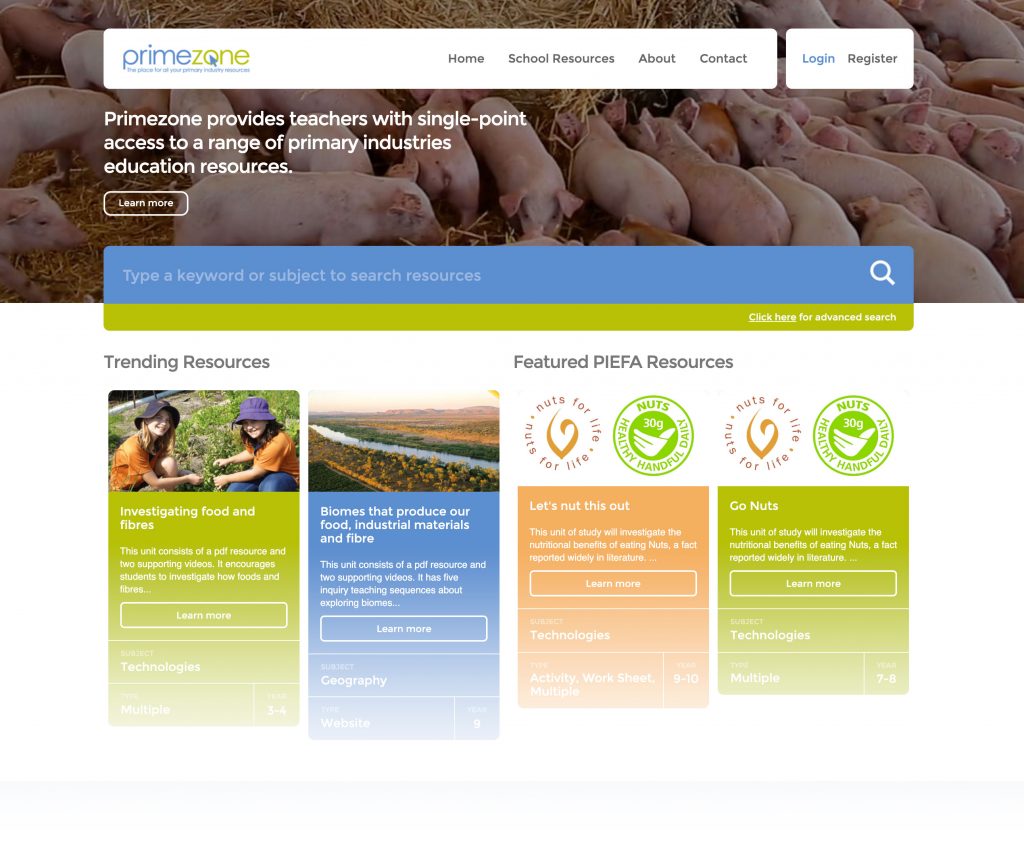 Primezone website
Primezone provides teachers with single-point access to a range of primary industries education resources. Hello Friday developed the site to be a simple, effective and easy to navigate portal for teacher's to find agricultural resources.
Visit the site www.primezone.edu.au
Career Harvest website
Career Harvest is a one-stop shop for prospective students to discover rewarding careers. There are a wide range of jobs, both in Australia and overseas, that graduates within agriculture and agribusiness industries can make meaningful contributions to. Current challenges and opportunities available to graduates include feeding the world, adapting to climate change, managing the environment, operating profitable markets, managing future energy sources, and maintaining biodiversity.
Hello Friday developed an intuitive and elegant search system for students to find the agricultural careers that suit their interests and aspirations.
Visit the site www.careerharvest.com.au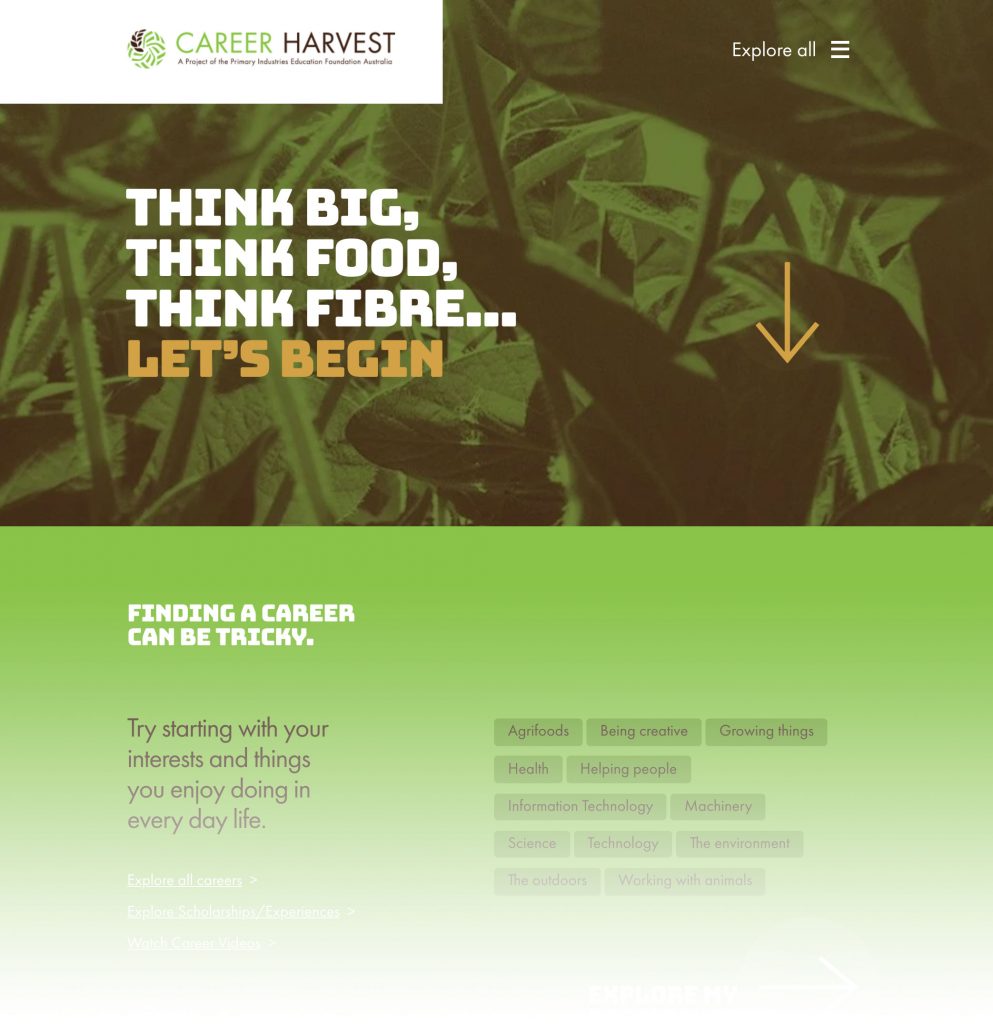 Teacher video resources
Hello Friday have developed over 100 student-to-producer and teacher-to-teacher curriculum-aligned resources for PIEFA, focusing on primary industries throughout Australia.