Generations in Jazz
All that jazz!
Jazz music may have its roots in places like New Orleans and New York, but its influence reaches around the globe. Mount Gambier, in South Australia's Limestone Coast, is Australia's hot spot for this high-energy sound – largely thanks to a unique annual event called Generations in Jazz. This spectacular gathering on the outskirts of the city made famous for its Blue Lake not only attracts the jazz legends of today, but the bright stars of tomorrow, bringing together up to 5000 of Australia's most talented musicians, along with a growing list of global artists.
Hello Friday has had a great relationship with Generations in Jazz since 2009 across branding, web development, event filming and graphic design.
Brand development
Graphic design
Website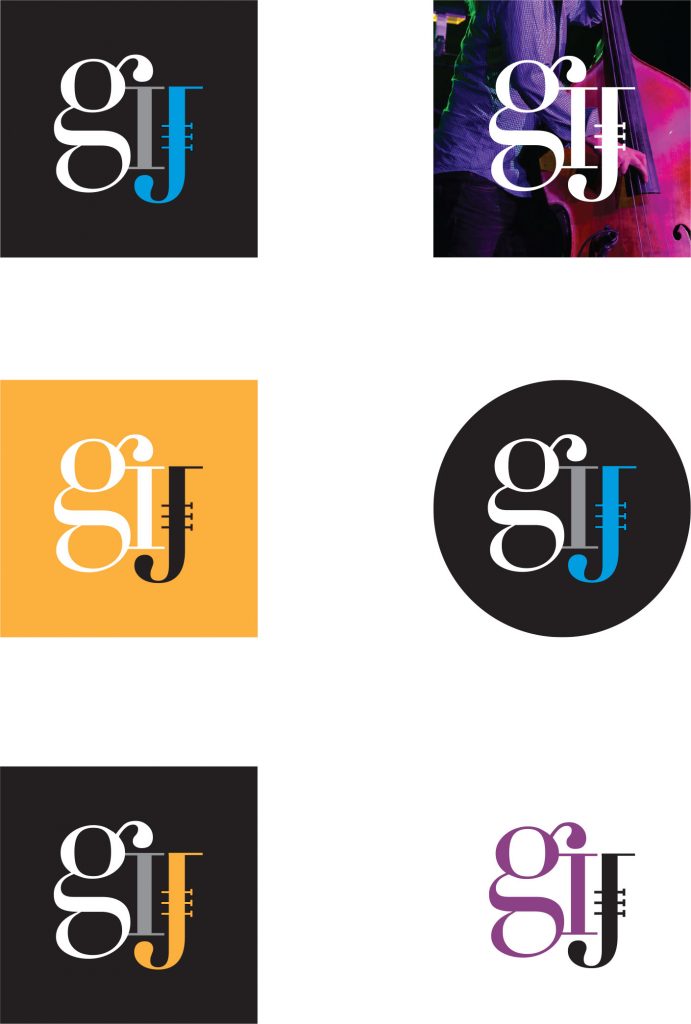 Logo development
Hello Friday was commissioned by James Morrison of the Generations in Jazz board to develop a professional, recognisable brand for the event. The brand utilises letterforms of the event initials to create a simple, sleek logo.
The G letterform is in lowercase, representative of the young, energetic students who attend and celebrate the event.
The I plays a part of the bridge between the upcoming generation and the established, endless talent of the adjudicators, teachers and musucians who pass on their knowledge to the students.
The J with its stylised finger button and valves intersecting the letterform is a tip of the hat to the old logo and a visual hook to the instruments of jazz.