About Us
Building memorable and profitable brands.
Hello Friday is a multi-disciplinary, multi-talented design studio offering powerful communications tools to build your brand or idea.
Our goal is to create honest work which is engaging, functional and inspirational. Creative projects infused with brand personality, which are conceptually interesting and visually unforgettable. With exceptional efficiency, we can transform even the smallest ideas into something truly inspirational.

Our comprehensive skills base includes creative web design and custom code development, corporate branding, print advertising campaigns, social media and eNewsletters. We also produce distinctly different TVC's, high definition video shoots, motion graphics and script writing for TV and radio.
Established in 2009 by long time friends Ben Hood and Simone Kain, Hello Friday has quickly become recognised as a provider of quality, creative solutions, with over forty-five years of combined creative industry experience between us. Simone operates the Penola office while Ben is based in the Mount Gambier office.
Our clients span across all industries and include larger businesses through to government agencies and local government nationally.
We love what we do, and by working side by side, we can deliver the complete range of dynamic design solutions to help your business shine.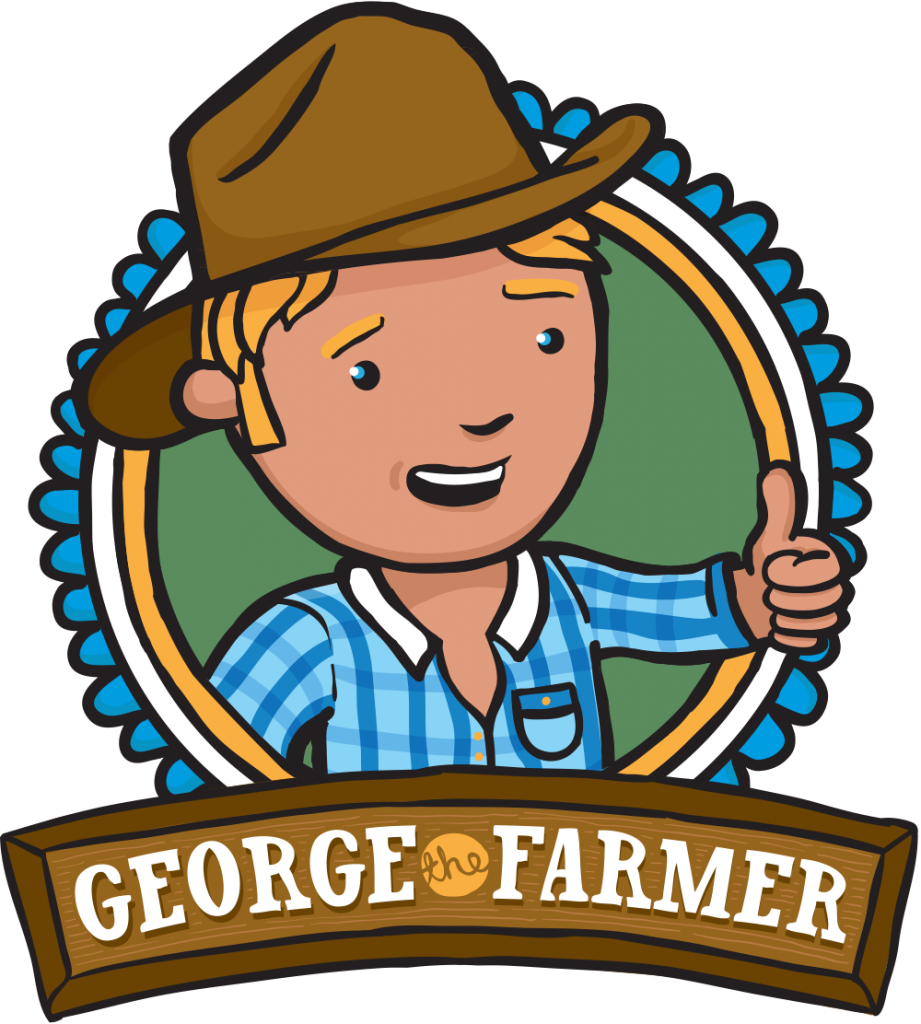 George the Farmer
The Hello Friday team, of Simone and Ben created George the Farmer in 2014.
George the Farmer is an award-winning brand which educates children about farming practices and innovative careers in agriculture while also teaching how food and fibre is produced through the creation and national distribution of fun picture storybooks, music, free paddock-to-plate videos, apps, nationally touring performance and free curriculum-aligned educators resources.
Established in regional South Australia, George the Farmer is a social enterprise, reinvesting profits from the sale of each book into creating and providing free supplementary agriculturally-focussed teaching resources with a focus on STEAM subjects. Over 3000 resources have been downloaded in the past 6 months alone, contributing to the agricultural education of over 40,000 children nationally.
The George the Farmer brand has received top reviews has been featured on ABC Landline, The Project (Top 10 gifts for Christmas) and Channel 9's Kids' WB while also receiving national and international media coverage on radio, podcast and in print. George the Farmer can also be found on Instagram, Twitter and YouTube.
There are currently six entertaining and educational picture books available on Wheat, Shearing, Robotic Dairies, Bees and counting; a CD of fun, educational farm songs; two free Australian school curriculum-aligned teacher's guides which focus on wheat/wool and pulses; a George and Ruby Farmer cuddle doll; an Australian made out of Australian cotton t-shirt and two interactive story apps. All products are available on this website plus through 50 stockists nationally.
A stage show has been touring nationally including 70 performances at the Sydney Royal Easter Show during the past two years, while 7 minute paddock to plate video episodes of George out and about on the farm are available to view via YouTube, the ABC and ABC iView.
Visit the site www.georgethefarmer.com.au